EARN CREDITS TOWARD A MASTERS DEGREE OR GRADUATE CERTIFICATE WHILE LIVING AND WORKING IN DALLAS.
Introducing a flexible program with evening schedules for full and part-time students who want to develop the knowledge and skills needed for a successful career. With small class sizes, industry professionals as professors, rigorous research and publishing, and unique networking opportunities, Temerlin Advertising Institute (TAI) graduate courses give you a real-world education for real-world results. Combine core courses with electives to meet your individual needs.
ON YOUR SCHEDULE
Complete your degree in as little as one calendar year. Learn side-by-side with Dallas professionals in small class sizes, build your network, and gain hands-on knowledge through a project, thesis or internship in a Top 4 media market.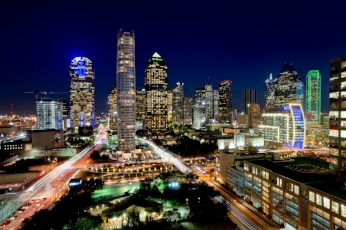 LOCATION AND CONNECTION
Dallas, the 4th largest media market in the United States, is home to many Fortune 500 companies and has a vibrant advertising industry. The Temerlin Advertising Institute offers outstanding networking, close contact with current agency professionals, and access to the careers you seek.